La musica dei FOUR ON SIX nasce dall'unione di diversi generi: swing, jazz melodico, rock, classica e musiche popolari vengono riproposte in chiave manouche. La band, fondata nel 2010 a Milano, vanta numerosi concerti, tour e collaborazioni (sia in Italia che all'estero: Corea del Sud, Giappone, Francia, Belgio, Lussemburgo, Spagna, Svizzera, Inghilterra).
---
I FOUR ON SIX sono:
Fausto Savatteri (Chitarra Manouche)
Alessandro Centolanza (Chitarra Manouche)
Matteo Prina (Contrabbasso)
Martino Pellegrini (Violino)
Arturo Garra (Clarinetto)
Jimmy Catagnoli (Sax), Deborah Falanga (Voce)
---
HIGHLITGHTS NEWS 
NEW ALBUM OUT "Colpo di Testa", Oct, 12th 2018 (IRMA RECORDS)

South Korea – Japan Tour: December 2018
New Album Preview: Festival Django @ Liberchies
May 26-27 2018: Four On Six band will play on the big stage of the glorious Festival Django @ Liberchies, Bruxelles among with great gypsy jazz stars
18 Dicembre 2017 – Anteprima nuovo album: NEW SINGLE OUT "SWINGHETTINO": VIDEOCLIP
---
May 2017: France Tour more at www.fouronsix.it/concerti
---
01.08.2016: LIVE @ GOOGLE CAMP – Valle dei Templi

Read More –> BUSINESS INSIDER
---
21 MARZO 2015: "FOUR ON SIX" ALBUM RELEASE – Tour du Printemps (Belgium/Luxembourg)
Ascoltalo su Spotify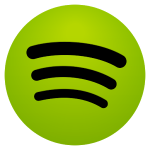 L'album contiene sia inediti che brani celebri della tradizione italiana – dalla Traviata di G.Verdi a Nino Rota Medley, passando per Cartoon's – riproposti sotto una nuova ed insolita veste gypsy swing.
---
01/22/2016: Speciale RAI 4on6 @ MEMO (VIDEO)(English subtitles available): uno speciale andato in onda su Rai1 e Rai5 all'interno della trasmissione condotta da Nicola Lagioia
---
CINEMA: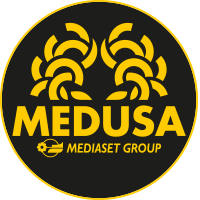 Con la collaborazione dei Four On Six per la colonna sonora originale del film, incluso l'inedito "Malisa" e un riarrangiamento del brano "Italiano" di Toto Cutugno (ascolta qui)
---
RADIO: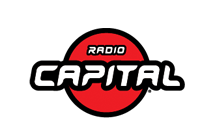 Radio Capital ha ospitato i Four On Six per le trasmissioni Crooners & Classics e Lateral condotte da Giancarlo Cattaneo e Luca Bottura.
Si ringraziano per la realizzazione dell'album Four On Six (2015):
Vincenzo Marino (Sax Soprano/Tenore, Flauto, Ottavino)
Claudio La Gumina, Simone Petracca (Chitarre), Michele Cipriano (Voce)
Grazie a Vincenzo Marino con il quale tutto è iniziato. Grazie a Davide Laura, grazie ai vari collaboratori che ci sono stati e ci saranno. La musica è condivisione, note, accordi, emozioni, gusti soggettivi, fantastiche esperienze. Le strade o le città non sempre coincidono, ma i ricordi restano! 😉