Dalla Sicilia a Milano, attraverso inserti che vanno dallo swing al jazz melodico, dal nu jazz alle musiche 
popolari (e addirittura con incursioni nella musica classica), ecco che la band porta il proprio originalissimo contributo alla galassia del mondo "manouche". Il progetto nasce nel 2011 a Milano.
I
Four On Six
oggi rappresentano una delle realtà jazz manouche più attive in Italia con centinaia di concerti molti dei quali all'estero (Francia, Belgio, Spagna, Svizzera, Danimarca, Svezia, Corea del Sud, Giappone e Taiwan) per importanti festival internazionali e rassegne di settore.
---
I FOUR ON SIX sono:
Fausto Savatteri (Chitarra Manouche)
Alessandro Centolanza (Chitarra Manouche)
Matteo Prina (Contrabbasso)
Martino Pellegrini (Violino)
Arturo Garra (Clarinetto)
Jimmy Catagnoli (Sax), Deborah Falanga (Voce)
---
HIGHLITGHTS NEWS 
Scandinavia Tour 2020
South Korea – Taiwan Tour: December 2019
NEW ALBUM OUT "Colpo di Testa", Oct, 12th 2018 (IRMA RECORDS)

South Korea – Japan Tour: December 2018
New Album Preview: Festival Django @ Liberchies
May 26-27 2018: Four On Six band will play on the big stage of the glorious Festival Django @ Liberchies, Bruxelles among with great gypsy jazz stars
18 Dicembre 2017 – Anteprima nuovo album: NEW SINGLE OUT "SWINGHETTINO": VIDEOCLIP
---
May 2017: France Tour more at www.fouronsix.it/concerti
---
01.08.2016: LIVE @ GOOGLE CAMP – Valle dei Templi

Read More –> BUSINESS INSIDER
---
21 MARZO 2015: "FOUR ON SIX" ALBUM RELEASE – Tour du Printemps (Belgium/Luxembourg)
Ascoltalo su Spotify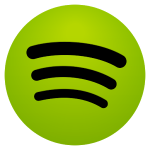 L'album contiene sia inediti che brani celebri della tradizione italiana – dalla Traviata di G.Verdi a Nino Rota Medley, passando per Cartoon's – riproposti sotto una nuova ed insolita veste gypsy swing.
---
01/22/2016: Speciale RAI 4on6 @ MEMO (VIDEO)(English subtitles available): uno speciale andato in onda su Rai1 e Rai5 all'interno della trasmissione condotta da Nicola Lagioia
---
CINEMA: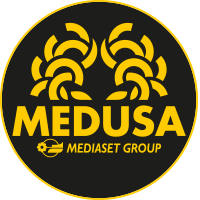 Con la collaborazione dei Four On Six per la colonna sonora originale del film, incluso l'inedito "Malisa" e un riarrangiamento del brano "Italiano" di Toto Cutugno (ascolta qui)
---
RADIO: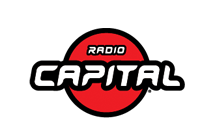 Radio Capital ha ospitato i Four On Six per le trasmissioni Crooners & Classics e Lateral condotte da Giancarlo Cattaneo e Luca Bottura.
Si ringraziano per la realizzazione dell'album Four On Six (2015):
Vincenzo Marino (Sax Soprano/Tenore, Flauto, Ottavino)
Claudio La Gumina, Simone Petracca (Chitarre), Michele Cipriano (Voce)
Grazie a Vincenzo Marino con il quale tutto è iniziato. Grazie a Davide Laura, grazie ai vari collaboratori che ci sono stati e ci saranno. La musica è condivisione, note, accordi, emozioni, gusti soggettivi, fantastiche esperienze. Le strade o le città non sempre coincidono, ma i ricordi restano! 😉